BirdLife South Africa is a registered non-profit, public benefit environmental organisation and the only dedicated bird-conservation organisation in South Africa. Our organisation has more than 5000 members in more than 40 bird clubs throughout South Africa and produces its own bird and birdwatching magazine, African BirdLife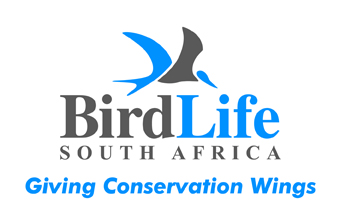 BirdLife South Africa's aims are to
1. Save Species (prevent extinctions and maintain or improve the conservation status of bird species)
2. Conserve Sites and Habitats (conserve, improve and enlarge sites and habitats that are important for bird species and other biodiversity)
3. Encourage Ecological Sustainability (through birds, conserve biodiversity and improve the quality of people's lives)
4. Enable Positive Change through People (integrate bird conservation into sustaining people's livelihoods)
Enabling positive change through people is the sphere in which our environmental education programmes lie. We focus on connecting the head, heart and hand where learning about birds and their habitats lead to an appreciation and care, and ultimately taking action to secure habitats and species for future generations.
The learners build their skills and knowledge base to create a greater understanding of our natural world. Our activities consider the curriculum and what learners are currently learning about in class. Although we do have a bias towards the natural sciences, there are activities that attend to mathematics (data handling of species sightings), social sciences (creating an awareness about birds in local communities) as well as life skills (social responsibility).
We are joining One World Learning in order to share our lessons learnt in the field and continue the ethos of the programme. We would like to gain both knowledge and new ideas for our environmental education programmes ensuring that we are inventive and active in our role of environmental education across the globe.
To contact us, you can mail kristi.garland@birdlife.org.za or info@birdlife.org.za